Special Performance. July 19th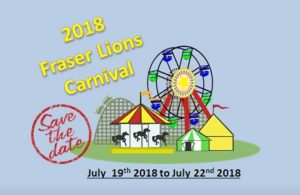 Comedy 4 Cancer is holding a special performance at the Fraser Lions Club Carnival on Thursday July 19th. We will be inside the beer tent from 6PM to 11PM. The Carnival is located at Steffens Park, 33000 Garfield Rd, Fraser, Michigan 48026.
We're bringing 10 comedians, our F cancer shirts and our Comedy 4 Cancer volume 1 DVD's.
Scheduled to perform.
6pm Kyle Forsyth and Josh Adams
7pm Paolo Busignani and J Bell
8pm Steve Hansen and T Barb
9pm Wesley Ward and Esther Neverez
10pm Ken Witzgall and Mike Bobbitt