About Us
About Comedy 4 Cancer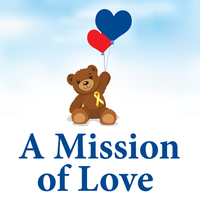 Comedy 4 Cancer is our live event fundraisers for our childhood cancer charity A Mission Of Love . These events are also dedicated to the memory of our daughter Stephaine K Marshall who passed away from cancer at 13 years old on April 11th 2015. It was Stephaine who wanted us to start our website / charity back in December 2014 when she was diagnosed with Grade 3 Anaplastic Astrocytoma an inoperable brain tumor. The last conversation Stephaine and I had was her telling me the best day of her life was meeting Gabriel Iglesias.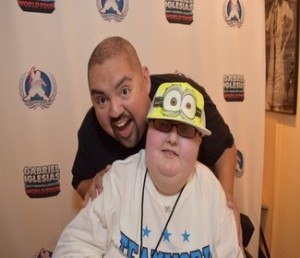 That last conversation inspired our "Best Day" award and gift that we give out each month to a child who is currently or has battled cancer.
Stephaine was filled with love and laughter. She enjoyed stand up comedy and always worried more about others, then herself. That is why I decided to start Comedy 4 Cancer. These events are about love and laughter. The comedians provide the laughter and the love is us donating 100% of the profits to families affected by childhood cancer.
The events are a 2 hour stand up comedy show featuring professional comedians. I wanted our events to be about having fun and giving people a break from life for awhile. I also wanted our events to be affordable. Being that these our live stand up comedy shows they will be appropriate for ages 18 and up. With each show we will select a childhood cancer family or independent research charity to donate all the profits to. 
There will never be a day that goes by where we don't miss or shed tears for Stephaine. These events will give us a chance to laugh, help others and celebrate her life. Childhood cancer is not rare and the research for it is grossly underfunded. Besides the stress of watching your child fight cancer and feeling helpless. Most families also have financial stress to deal with. With childhood cancer there are numerous doctor visits, treatment appointments, hospital stays and at home care. While the family medical leave act helps with parents getting time off of work. They do so without compensation and the bills don't stop coming in. Our family lived through what I just described and now we want to help others.
Next event November 18th 7:00 pm. For more info click here