May 11th
Comedy 4 Cancer Presents. "Shots & Giggles III"
All of our shows we do are to help families. This show however hits pretty close to home for us. The show is being done for the Aunt of one of our board members. All proceeds from this show will be donated to Suzanne Lewis and her family. Suzanne has beaten cancer 4 times and now faces a 5th battle with cancer.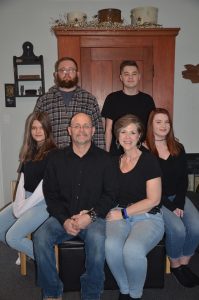 Read more about this amazing women here.
We're binging you a night of stand up comedy, a 50/50 raffle and gift basket raffles. All for a great cause.
Tony Watson will be hosting a solid lineup of comedians Let's meet the performers...
Allyson Bobbitt
Allyson Bobbitt is a comedian hailing from Detroit. She's performed all over the U.S. and Canada working with such notable comedians as Brooke VanPoppelen, Carl LaBove, and Matt Braunger. Her self aware dark wit and midwestern charm make her a relatable and entertaining comic for audiences around the country.
Robert Schneider
Within a month of his arriving in Detroit he won the Motor City Stand-up Comedy Championship at the Token Lounge. When not telling jokes he's napping in front of the TV, doing Crossfit, or convincing friends to help him find Big Foot.
Tony Vacek
Tony Vacek is a working class, divorced, middle aged man with kids. So he knows you cant take life to seriously. His comedy is adult themed and comes from his life experiences of being a single father of 2 boys, being a stupid high school kid, his family, and his job. Tony is very relaxed on stage and his delivery is easy going with punchlines that take silly left turns.
Tim Finkel
Tim is a public school teacher by day who charades as a comic by night and has traveled and performed on as many stages as his wife has given him permission to. Tim was a finalist in this year's Detroit to LA Comedy Competition. His musings on his family life, distaste for other people's children, and being a dad will make you wonder if having kids is right for you…or him. Despite his constant lack of sleep, Tim brings a farcical energy to the stage that sheds light on the dark side of modern parenting that no one is willing to confess.
Mike Bobbitt
Michigan native, Mike Bobbitt is back from Los Angeles and working on his fourth hour of stand up comedy. This time, Mike offers his perspectives on celebrity, sexuality, people pleasing and the gritty side of Hollywood.
Over the past fifteen years, Mike has performed in four countries, 26 states and Alabama. His three comedy albums are available at the online retailer of your choice. He's appeared on ABC Family's "Freak Out", "Laughs" on Fox and the hugely popular WTF Podcast with Marc Maron. He's also written for Funny or Die, co-created the Ideal Remake podcast and hosted the Candy Show at the World Famous Comedy Store in Hollywood.
Most importantly, he has really cool tattoos, even cooler cats and looks amazing in blue.
Purchase tickets for this show and all other shows by clicking here